Another record breaking storm in NE, another power outage for millions of people. I am included in that yet again and they're saying people might have to wait until Thursday to get it back. Its a lot worse this time with cold weather and it getting dark earlier and staying dark later in the morning. I'm actually almost glad to be at work.
The snow around us didn't stick around too long. This is what I woke up to:
And this was around midday when Andrew decided to shred the snowbike.
Meanwhile people in VT and Western MA were doing this: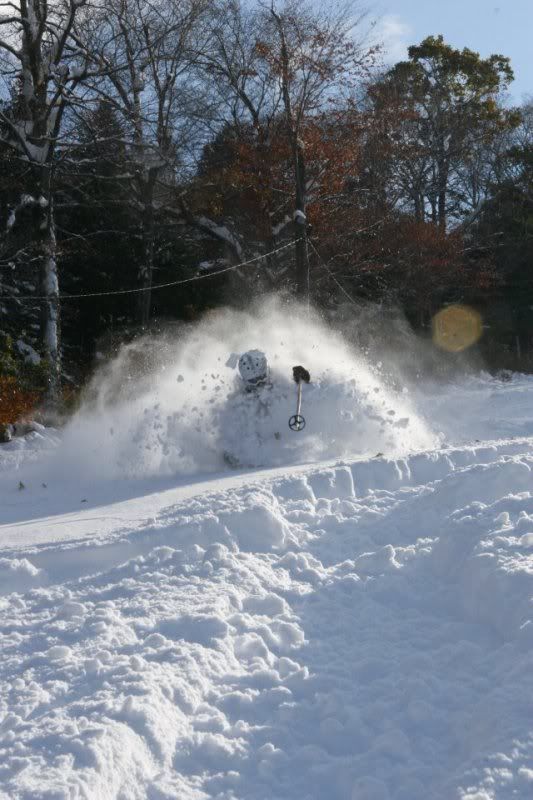 Anyways I've been slacking so here is some cool this from the past few days.
I'm not to into slacklining, but doing it in that location with no harness is just insane, I seriously don't understand how you're not supposed to die. There is some cool base jumping in here too.
Then some bike stuff. Its sad watching these and thinking that BMX trails season could already be over this year for us:(
Vinyl
coming through bigtime, this might be the best trails POV I've ever seen. I love how it flows from blasting jumps, to railing berms, into a few small skips, and does it all over again.
This one makes me want to quikcrete some stuff.
Shrews BMX 2010/11
from
Rich Barlow
on
Vimeo
.
Fall 2011
from
woods
on
Vimeo
.